LIFE+ RIVERPHY (LIFE11 ENV/ES/000506)
"REHABILITATION OF A HEAVY METAL CONTAMINATED RIVERBED BY PHYTOEXTRACTION TECHNIQUE"
El cauce del río Guadalentín, a su paso por la ciudad de Lorca (Región de Murcia), está contaminado por metales pesados procedentes de industrias (principalmente de curtido de pieles), granjas (en su mayoría porcinas) y agricultura (como consecuencia de la fertilización excesiva con purines de cerdos).
Tradicionalmente las técnicas que se han empleado para la recuperación de sedimentos en ríos contaminados con metales pesados se han centrado en técnicas físicas y químicas ex-situ, como la solidificación, lavado de suelos, etc. Técnicas basadas en la biorremediación como la fitoextracción, apenas se han puesto en práctica.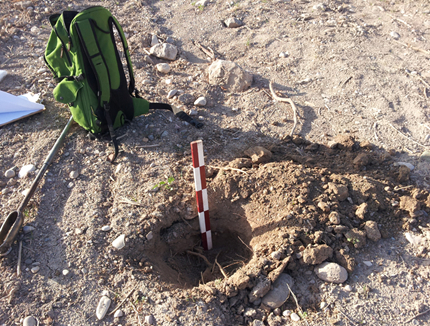 A través del proyecto LIFE11 ENV/ES/000506 "Rehabilitation of a heavy metal contamined riverbed by phytoextraction technique", que se desarrollará hasta marzo de 2017, se pretende recuperar un tramo contaminado del río Guadalentín aplicando técnicas de fitoextracción.
El proyecto se plantea bajo una óptica participativa, en la que todos los socios aportarán sus conocimientos y experiencias además de participar en la toma de decisiones y en el control de las acciones del proyecto.
Ver el video inicial del proyecto en https://www.youtube.com/watch?v=RpZiePAceu0.
Más información en http://liferiverphy.eu/web/
Puedes obtener más información sobre los Programas LIFE+ en el siguiente enlace.