Reservoirs
Cárcabo reservoir
Purpose.
Phenomena such as torrential rain and floods are not unusual in the Segura river Basin. The damage caused by the water has historically always been a worry for local residents both because of economic losses and the losses of human lives.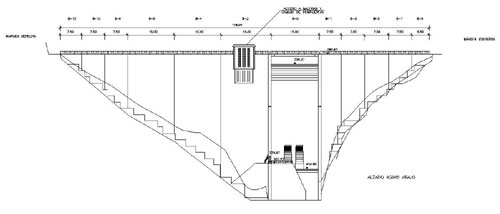 In response to this situation, and as a result of the catastrophic floods in the Region of Murcia in the month of October 1973, in 1977 the "Flood Control Plan of the Segura river Basin" was drawn up under the supervision of the then Chief Engineer of the Operations Department José Bautista Martín. This Plan included, amongst other works, a flood abatement dam on El Cárcabo wadi. The purpose of El Cárcabo dam is that of preventing floods in this basin, characterized by some episodes of very intense rainfall during very short periods of time.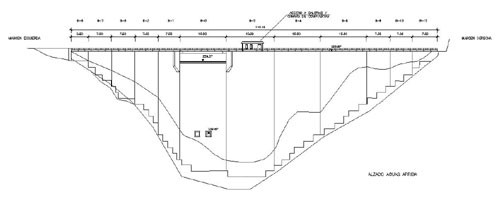 The specific aim of this dam is to reduce the flow circulating in the Segura river in the Almadenes-Murcia stretch during flood periods.