European Drought Observatory
The European Drought Observatory (EDO) contains drought-relevant information such as maps of indicators derived from different data sources (e.g., precipitation measurements, satellite measurements, modelled soil moisture content). Different tools, like Graphs and Compared Layers, allow for displaying and analysing the information. "Drought News" publications give an overview of the situation of past or ongoing droughts.
EDO is based on open web services and aims at connecting drought data providers on continental, multinational, national, regional, and local levels.
Likewise, the Joint Research Centre of the European Commission (JRC) collaborates with several institutions across Europe such as the Segura River Basin Authority.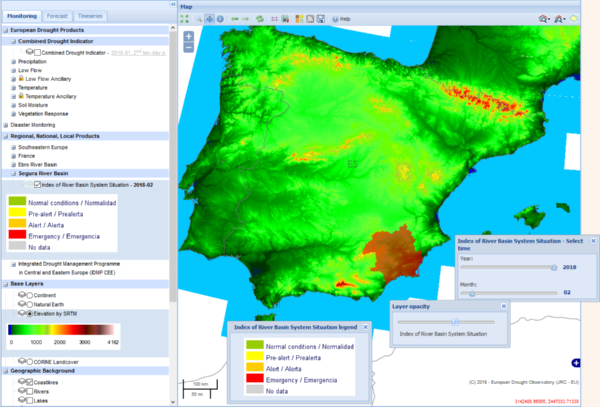 ×