80th Anniversary exhibitions
Over the last few months, the Segura Hydrographic Confederation has put up several marquees with the commemorative exhibitions of the 80th anniversary of its foundation, under the title "Long Live Segura", which has travelled around the municipalities of Lorca, Hellín, Guardamar del Segura and Mula, where children's activities such as theatrical plays and workshops have also been organised.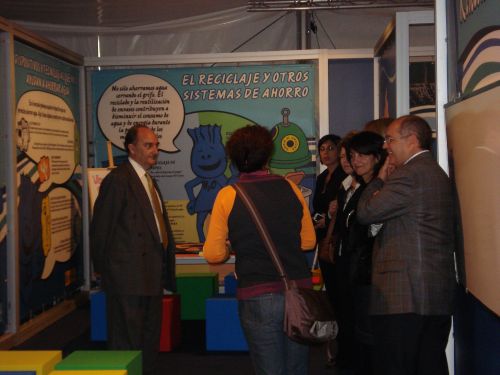 Go to the photo gallery (Open new window)
A commitment to water
The exhibition "A commitment to water: Long Live Segura", consisted of seventeen panels. Through old-fashioned and modern photographs, the milestones of the CHS were illustrated, from its foundation in 1926 with the idea of regulating and managing the river Segura, the backbone of a Cuenca characterised for its cyclical periods of drought and severe flooding.
In the room were fifteen computers on which a journey through the history of the CHS could be taken.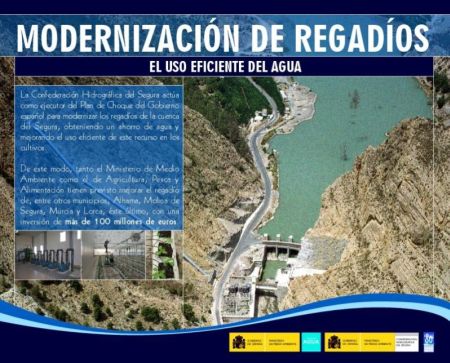 Go to the photo gallery (Open new window)
The ME exhibition
In the Ministry of Agriculture, Feed and Environment, there was an exhibition that toured through the six Hydrographic Confederations under the name Expoaqua I and II. The aim of which was to reach all areas of society in order to clearly and objectively provide easily understood messages. The exhibition consisted of panels, videos and theatre activities working together in parallel.
Some of the headings of the panels were: Planet Earth. Planet water. Planet alive; Water: Public resource, motor for development; Purpose: Water. A resource shared and enjoyed; Emergency plan for the modernisation of irrigation or Clean waters, water for life .

Go to the photo gallery (Open new window)
The Children's exhibition
Simultaneously to the ME exhibition, the younger ones could learn about the river Segura and have fun at the same time, given that a part of the latter was dedicated to the children. This was an open air performance with a storyteller in which the actors drew attention of the passer-bys with the so important theme of the rational water consumption.
With a spontaneous interactive format typical of street performances, the actors transmitted a series of attitudes and behaviours to the public through short narratives and sketches regarding the importance of saving water, drawing attention to the responsibility of everyone when managing the consumption of available water.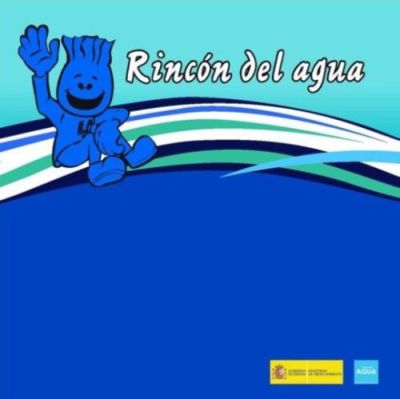 Go to the photo gallery (Open new window)